Meet Connor Creative
Connor Creative is built on the foundation of nearly 40 years of experience delivering client centric services to dynamic brands in multiple industries. From food and beverage to technology, financial services to healthcare, Connor Creative has cultivated long-term relationships and a track record of delivering high powered, creative solutions to notable brands.
Our Legacy
Connor Creative began as Retail Promotions and Marketing (RPM) in 1996, and quickly positioned itself as a reliable partner for many notable brands including Frito-Lay, Shiner bock, Diamond Shamrock and CST, among others. Through quality creative, production, and deep relationships with channel partners, RPM continuously delivered time driven campaigns while building engaging, recognizable brands. In 2013, RPM founder Mike Connor started Connor Creative Company along with partner Jonni Stains. Together they have continued to serve long-standing clients while laying a foundation that would allow Connor Creative to carry its legacy of excellence into a new era of marketing.
Our Future
In 2019, Shennandoah Connor joined Connor Creative as part of the agency's mission to further drive client value by providing innovative, creative marketing solutions. The addition of Shennandoah has brought an emphasis on strategy, technology, content, and strategic partnerships with marketing specialists in order to deliver comprehensive marketing solutions that span across all channels, online and offline, and along the entire customer journey. As a result, Connor Creative is positioned to guide partners through the ever-changing digital landscape, while maintaining clear focus on the foundations of quality marketing.
Our Leadership
Mike Connor, CEO
You won't find a more engaged CEO than Mike. A force who connects with clients, he's hands on and accessible. Entering the advertising industry in 1981 as an illustrator, Mike maintains his passion for creativity and the "art" of communication by crafting effective concepts, strategies and sound marketing programs.
Mike has carefully cultivated a team that respects your passion, history and knowledge while intelligently challenging the status quo.
Always one to rise to a challenge, Mike and his buddies compete in BBQ cooking competitions, taking home the 2009 Grand Championship at the San Antonio Stock Show and Rodeo BBQ Cook-off. Mike is an active member of the San Antonio business community and a graduate of Lead SA and Leadership Lab. Mike continues to serve Leadership Lab as Chair, helping develop and execute the annual leadership development program and alumni activities.
Jonni Stains, VP, Account Services
Anyone who has worked with Jonni knows you want her in your corner. A self-proclaimed workaholic, Jonni has owned, managed, developed, supervised and created in the marketing world for thirty-five years. Clients appreciate her strategic thinking, organization and get it done attitude. Coworkers know she means business and you better have yours together.
Jonni is also a graduate of Leadership Lab and is the past Communications Chair for the Leadership Lab Alumni Association Board.
Driven by a solid work ethic and a keen understanding of today's space, Jonni knows how to deliver for clients. Her passion is loving on her animals, riding bikes and making, then sharing her own signature wines.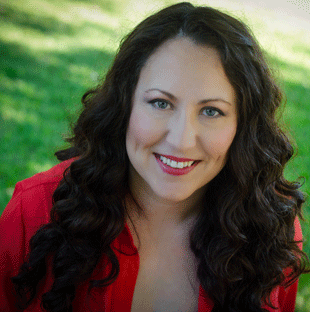 Shennandoah Connor, VP, Strategy and Client Services
A graduate of the "get 'er done" school of thought, Shennandoah takes strategy and execution to the extreme, rapidly developing and implementing both client and company initiatives while maintaining high standards of excellence. A tech geek and skilled communicator, Shennandoah stays at the fore front of emerging martech while actively writing and speaking on topics related to marketing and business. She has spoken for many conferences and organizations including speaking at SXSW, the Society for Marketing Professional Services, and others.
Shennandoah is also a graduate of Leadership Lab and the Inaugural Innovative Leadership program hosted by the North San Antonio Chamber of Commerce. She has served on the board for many organizations including the Society for Marketing Professional Services, Women in Finance, and Leadership Lab Alumni Association, among others. Shennandoah is an avid reader, yogi, and British mystery nerd. When not messing in the garden or doing projects around the house, she spends much of her free time with her husband, three kids, and two dogs, making memories and generally enjoying life.