Best Practices When Formatting Files to Send to a Printer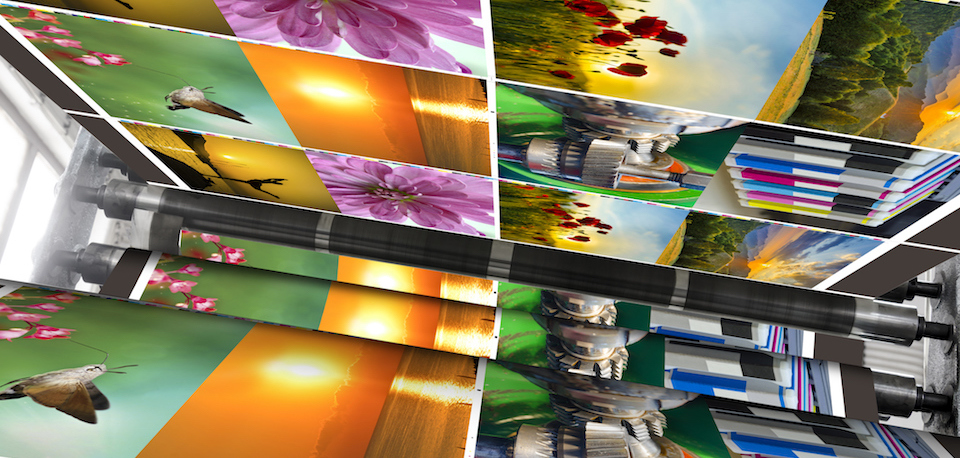 Many in-house marketing teams find a huge gap between the work they developed on their computer and the final product they get back from the printer. This is because computers and software make it deceptively easy to create something that looks like it should print properly, but which isn't properly designed and formatted to meet the needs of a printer. If you've run into the problem before, don't worry. I'm going to give you a few best practices when creating files to send to a printer so that your next print job turns out exactly how you want it to.
Define Your Document Size
The first thing you need to do is define the final flat (unfolded) document size. This will determine the size of paper it will actually print on. We will discuss trim size in just a moment, but typically your files will print on either an offset press or a digital press. The maximum sheet size on most digital presses is 14" x 20". Offset presses can print on much larger sheet sizes. Make sure you communicate with your printer on the flat size of your document, paper stock and the quantity you wish to print during the quote process. This will help determine which type of press your files will print on.
Define Your Trim and Bleed Requirements
Once you've determined your document size you also need to define your trim and bleed marks. Trim marks are fairly straightforward and define where the document needs to be cut to match the final production size. Bleed requirements define the amount of bleed, which is how far beyond the edge of the final piece the color needs to go so that the color/image carries all the way to the edge of a document once trimmed. Most printers require .125" or 1/8 of an inch for a bleed, but some printers may require as much as .25" or 1/4 of an inch.
Bleed also affects your trim marks. Printers do not print to the edge of the paper, so in order to achieve a full bleed, or color to the edge of the document, you need to print on paper larger than the final flat size. For example, if you are printing on a digital press with a sheet size of 14" x 20" and want full bleed, your flat file size can not be any larger than 13" x 19", including the bleed area. This will cover most size marketing pieces up to 12" x 18".
Define your "Live" Area
If you're designing your file so that it can be trimmed, either to accommodate bleed or an unusual size, it is important that you define the "live" area. This is the necessary space between trim and any critical imagery or text. This will ensure that any trimming doesn't cut off critical elements of your piece.
Send Files in the Right Color Format
All colors are not created equal. There is PMS, CMYK, RGB, Hex—which may sound like Greek to you if you haven't learned about color specification for print versus digital (on screen). This blog post from Neglia is an excellent primer on color specs.
Color specification is important because printers use either PMS, also referred to as Pantone, or CMYK, also known as four color process. However, most web or digital files are produced in RGB or Hex. Many well-meaning professionals are unaware of this difference and try to send RGB images to a printer. Instead, you need to identify whether the printer is using PMS or four color process and provide the right color for that printer.
These are just a few best practices when formatting files to send to a printer. It's always best to talk to your printer directly and find out their requirements. Many are happy to educate you as it makes their job much easier.