Hiring a Marketing Agency Versus Hiring an In-house Marketing Person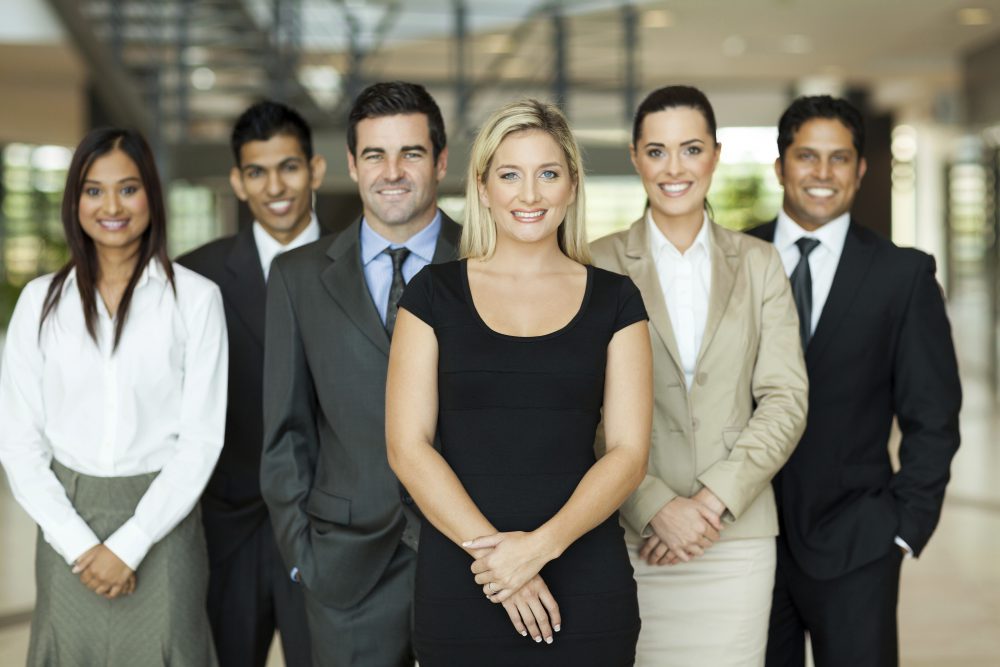 Many businesses grow and evolve organically, focusing primarily on building out as many billable people first as they can, before turning their attention to those "overhead" positions. But in order to grow, companies have to invest in marketing. And, generally speaking, they don't already possess the capabilities to do it themselves. The struggle then becomes deciding whether its best hiring a marketing agency versus hiring an in-house person.
Hiring a Marketing Agency
The Options
When it comes to hiring outsourced marketing services, there is no shortage of options. Most can be broken down into two categories: full service and specialized. Most full-service agencies, such as ours, focus their internal capabilities on overall strategy and marketing management, with a few specialized functions on staff, while leveraging channel partners with deep expertise in key areas such as SEO to deliver the full spectrum of marketing services under one roof. The benefit of this option is that you have one point of contact who handles everything for you. On the other hand, you can hire specialty firms on an ad hoc basis and build out the specific capabilities you want. The drawback on hiring multiple services is that you have to manage and direct multiple agencies yourself, on top of all of the other roles you serve in your company. Also, this approach tends to be less effective than the full-service option because the overarching strategy that ties all the different marketing tactics together is often missing.
Benefits of Hiring a Marketing Agency Versus an In-house Marketing Person
No matter which option you choose, there are a few key benefits to hiring a marketing agency:
When it's best to hire a marketing agency
Its best to hire a marketing agency when it's a small business that is just launching or growing and doesn't have the means to build an in-house department. An agency allows a growing business to hire out the capabilities it needs without committing to staff and gives the company time to determine what capabilities it actually needs. Sales based organizations especially benefit from the services of a marketing agency, because they allow the agency to support sales and business development efforts while keeping client facing resources focused on high-touch activities.
Hiring an In-house Marketing Person
The Options
Usually companies start by hiring a single person and then grow the department from there. Usually the initial hire serves as more of a generalist role, such as Marketing Coordinator. As the company grows, more specialized personnel are added based on the needs of the company. Examples include graphic designer or content writers. Sometimes the marketing Coordinator is able to grow in to a Director or Manager position, or an outside person is brought in to serve as leadership for the department.
Benefits of Hiring an In-house Marketing Person
In-house personnel can really help drive a company's marketing efforts for a few reasons:
When it's best to an in-house marketing person
In-house marketing is best in a couple of situations. First, professional services firms, particularly in construction and related fields, need in-house marketing to help drive RFP/RFQ, help position the firm, and manage CRMs. In-house personnel are also key for growing businesses who have reached a point where they can invest in and build out their internal marketing capabilities so they can maximize their brand awareness, customer experience management, and lead generation efforts.
Another Option – The Hybrid Approach
For most companies, the hybrid approach is best. This allows you to have the responsiveness and support of a full-time team member with the deep expertise and resources of an agency. As mentioned earlier, a person can only know and do so much. And its near impossible for a small or medium size company to build out a truly full service, cutting edge marketing department. Even large corporations outsource marketing services, while focusing their internal resources on the most critical and highest volume marketing activities for their firm.
There is generally a tipping point when it becomes more cost effective and essential to have at least one internal marketing person. That point is different for each company and is largely determined by what functions that internal person must serve, and how easy it is to find a single person who can perform them. Many of our clients grow and evolve over the course of our relationship. So, we often work with companies to help them make that determination to hire or not and help them develop a process for evaluating and hiring an internal marketing person. Some agencies can feel threatened by the prospect of having even part of their function replaced, but it's about what's best for the company and who needs to be on the team to help take the company to the next level. Whether they are an agency, or an employee.