Split Personality: Marketing to Different Customer Segments on the Same Channels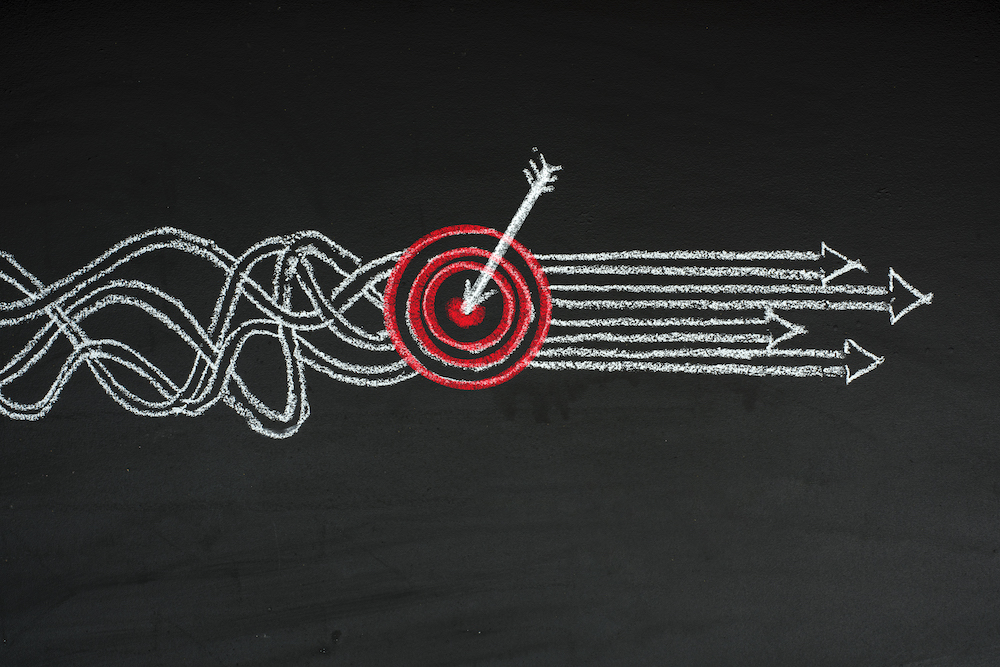 Many companies offer a variety of products or services, often to different target customers. In that situation, the marketing messages and customer experience can easily become jumbled and confusing and make it difficult to drive sales. In response to this, business leaders often resort to forming entirely new businesses to serve these different markets. Sometimes that makes sense, but often there are other ways to market to different customer segments without the hassle and expense of launching a whole new business.
Typically, we have seen success with a few different approaches. In one approach, all marketing occurs under a single umbrella. In the other, each product or service line is branded and provided its own marketing channels. The third option is to take a hybrid approach, mixing content silos with branded channels to create a customized experience. In all cases the company remains operationally and legally intact. Below we explain how each approach works.
If the different products or services serve the same markets, just as different stages of their journey or lifecycle or, for B2B clients, serve different roles within the same target industry or client, its generally simpler and easier to keep it all unified under a single umbrella and utilize techniques to cultivate a targeted experience for each subsegment of your audience.
Website Content Silos
The core company website can serve as a content hub hosting a number of targeted content silos that speak to each subsegment and drive the journey toward each specific product or service. One way to structure the website is by building a series of static pages designed to speak to a different stage of the customer journey. For example, if you are targeting financial advisors, one content silo could speak to advisors just starting their career, another silo can address how to build a team-based practice, and another can focus on the end of their career leading to retirement.
Many also use this approach to create customized content for specific industry segments, for specific roles within a company, or for specific solutions. Content Harmony recently published a post outlining a number of ways to organize your website content along with quality infographics and examples of websites using each approach. It will help you visualize the ways in which you can organize your content to make it easy to find and consume by each of your target customer segments.
Email Tags and Segments
Email marketing technology has evolved significantly over recent years, making it easier than ever to create a customized experience for each of your target markets without having to manage multiple accounts. We recently wrote a post explaining in greater detail the ways you can use tags, segmentation, and user behavior to customize the customer experience via email.
The other advantage to this approach is that it is very nimble and allows you to start creating a customized experience and segmenting customers as you are building out content. Over time, as your content library grows, you can automate more aspects of the journey and scale your reach and impact in tandem.
Targeted Print Collateral
For offline marketing materials, it is very easy to leverage digital printing to do small batch production of targeted brochures, pocket folder inserts, and slick sheets for each of your markets. This allows sales and business development professionals to create customized packets of information for leave behinds and as presentation aids during meetings.
If the services and the target audience are distinct, then it makes sense to create uniquely branded marketing channels for each product or service line. This can be done by creating distinct logos and marketing materials, as well as setting up separate social media accounts, websites, and other digital profiles for each product or service line. One example is our client Key Management Group, and their Advisor Legacy brand. Key Management Group provides a broad range of practice management consulting services for financial advisors. Their core customer base centered on a specific segment, but over time they found broader interest for their mergers and acquisitions services.
Rather than dilute their existing brand, the company separated out their M&A platform into an independent brand in order to promote to the broader financial advisor market. Operationally nothing has changed, but as a result of the separate brand, they are able to pursue a wider range of opportunities while creating a more cohesive and targeted message to each customer segment. Additionally, they maintain the flexibility to cross promote and repackage content and services for each marketplace.

Sometimes it makes sense to take a hybrid approach, mixing content silos on your website, with distinct branded channels on social media to create a manageable, yet distinct experience. Adobe is one of the best examples of this approach. Their website allows users to customize their content experience based on their role, the type of marketing, and/or the specific products they utilize.
On social media, they have developed distinct brand profiles for each software item on all of social media platforms they operate in, including LinkedIn and Twitter. This lets them disseminate product specific content to people interested in that specific item, without filling their feed with content that is irrelevant to others. By doing this, they maintain the overarching umbrella as a marketing and design solution, while creating unique experience for customer segments ranging from graphic designers to CMOs.
In general, there is no one way or absolute right way to approach this. The key things to consider is your resources and ability to manage and properly execute across multiple channels for multiple brands, as well as the logistics of how you want to run and operate your company. It's always a good idea to discuss your options with an experienced branding expert who can help you evaluate the different options and cultivate a strategy and framework for executing a multi-brand marketing initiative. If you are currently facing this dilemma, you can contact us to schedule a call to discuss your options.