Ways to Drive Customer Loyalty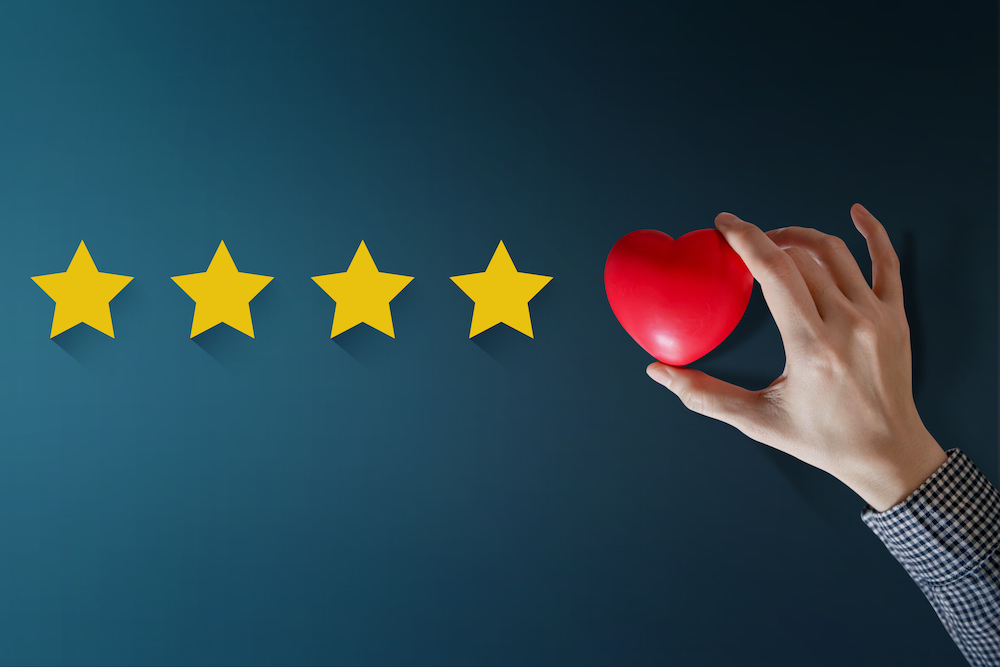 In a world of growing competition and consumer choice, customer loyalty is becoming a major concern for companies. Even brands who long maintained strong customer bonds are finding it difficult to retain and/or strengthen their relationships with their core customer base. In an effort to keep clients, companies are trying a number of things. From loyalty programs and gifts to customer focus groups and customer relationship managers, brands are making hefty investments with minimal returns.
The key to customer loyalty isn't bribery (although there is a good reason to offer rewards and gifts). It's about creating real value, providing real support, making the customer's best interest a priority, knowing the issues that they face throughout their journey and addressing them, and building real relationships. All of these things help create that "stickiness" factor that brands covet. There's no single, clear distinct path that all brands can adopt to ensure customer loyalty. However, there are some key strategies you can employ and questions you can answer that will help get you there.
Start by getting clear about your unique value proposition
When it comes to driving customer loyalty, you have to start by getting clear about what you give them that no one else can. This is why things like price, customer service, etc. don't work as real drivers of distinct value. Because competing on price is a race to the bottom (who really wants to be the cheapest?) and customer service is necessary to stay in business (if you don't deliver, they won't come back). Your UVP is the material that only you have access to, the unique mix of expertise and experience that your team brings to the table, your proprietary system that improves insights, or some other truly unique, competitive advantage that you deliver to the client. It's what gives them that "thing" that makes the dramatic difference in their own lives or business and makes doing business with you so amazing.
Identify any ongoing tools your client uses
Another way to create stickiness is to become the source of the key tool or systems that they use on a regular basis. This can be apps, management systems, regular assessments, data analytics and reporting, or other items that they use daily, weekly, or other set intervals. You don't have to develop them yourself. You can become a reseller or preferred partner and facilitate the onboarding and management of the tool for them. This gives you a reason to have regular conversations with your client and gives you a means to identify challenges and offer solutions for them.
Get to know their needs and challenges outside of what you currently do for them
Brands become so hyper-focused on that one thing they do for clients, that they fail to take a step back and see the bigger customer experience.  Often the real opportunity to not only create stickiness, but also expand your relationship and revenues, is found in the stages of the customer journey that lie just outside the narrow space you fill. We've seen a number of brands, including engineering firms, hospitals, and clothing retailers, generate revenue and strengthen client relationships by truly understanding the full customer experience and thinking creatively about how to use their expertise and/or resource partners to help solve additional customer needs. Often it takes hiring an outside party to truly gain a clear perspective on the customer needs and experience, as we are prone to only see things through our own experience and knowledge of the client. So be open to bringing in a consultant or agency to help you map the full customer journey and to conduct customer interviews.
Creating real personal relationships between people not "brands"
Many brands say they are relationship focused and work hard to build genuine connections with their customers, but few rarely do it. This is largely because many brands still hide behind logos and executive leaders, instead of empowering all staff as brand ambassadors. Customers don't connect to brands and well-crafted speeches from CEO's. They connect with other people. The people who actually serve them. The people who pick up the phone or do the work. The desire to tightly control the brand is driven by fear. Although there is a need to ensure a consistent brand message and experience, it isn't achieved by hiding in ivory towers. Its achieved by educating, training, incentivizing, and empowering every single employee to love, breath, and act as a steward of the brand experience.
The more involved and intertwined you become in a customer's life or business, the more dependent they will become upon you to maintain that arrangement. Whether co-creating new services with clients who serve similar markets or co-creating new products with customers who want better products to buy, working with customers to create new opportunities is a way to create a truly deep and lasting connection. This approach is one I often take with clients, as I love being able to help build their business as I build mine. It takes creativity and a willingness to explore different working relationships, but the rewards for both parties are definitely worth it.
Leverage meaningful rewards and gifts
The reason why so many rewards programs and client gifts fall flat is because they lacked real thought and an understanding of human psychology. Rewards programs work well when they tap into the basic principles of gamification. Gamification builds out incentives that require participants to complete challenging, but doable tasks to achieve. Customers are motivated to unlock new levels of rewards by making specific purchases or completing specific tasks. We don't trust or value rewards we haven't earned. That's why they become more powerful overtime and as we must do more to earn them.
Client gifts tend to be rare, bland, and often don't represent the company or the client at all. Client gifts work best when they are:
Tied to significant milestones like becoming a customer, making a certain volume of purchases, or closing a project and
Represent the company gifting it and are really useful or thoughtful to the receiver.
Another branded pen or coffee mug or a generic e-card are often viewed as junk because of the lack of thought and care that went into selecting and giving the item. Client gifts don't have to be expensive, related to your work, or even individualized in order to have the desirable impact. What they do require though is true consideration and care to identify and deliver. A hand-written note on quality paper, a motivational quote, a specially selected bottle of wine, or a copy of a book are all very personal and inexpensive gifts. If you have specific customer segments with common needs and interests, you can mass produce and deliver unique gifts at a lower cost. Examples include sending busy moms a meal planning template or sending CPAs baskets of goodies during tax season. It really doesn't take much to make an impact and the return far outweighs any investment you make.
Overall, customer loyalty requires brands to remove barriers to connection, to really get to know their customers, and to look for creative and impactful ways to give thanks and create opportunities for customers. As mentioned earlier, it helps to get an outside perspective and fresh pair of eyes on the problem, as we often become blinded by our own experience and role in the situation. It also helps to look outside your industry for ideas on how to drive customer loyalty. Many companies in other sectors are setting the bar for customer experience, which in turn is influencing your customer's perception of your company. Nordstrom, Chick-fil-a, and Lexus are just a few examples of brands that have shown us what can be done. Be creative and open minded in your search. Who knows where you will find the idea that changes your business?